Catalog 2021-2022
Catalog 2021-2022
---
Welcome students, future students, parents, and community members!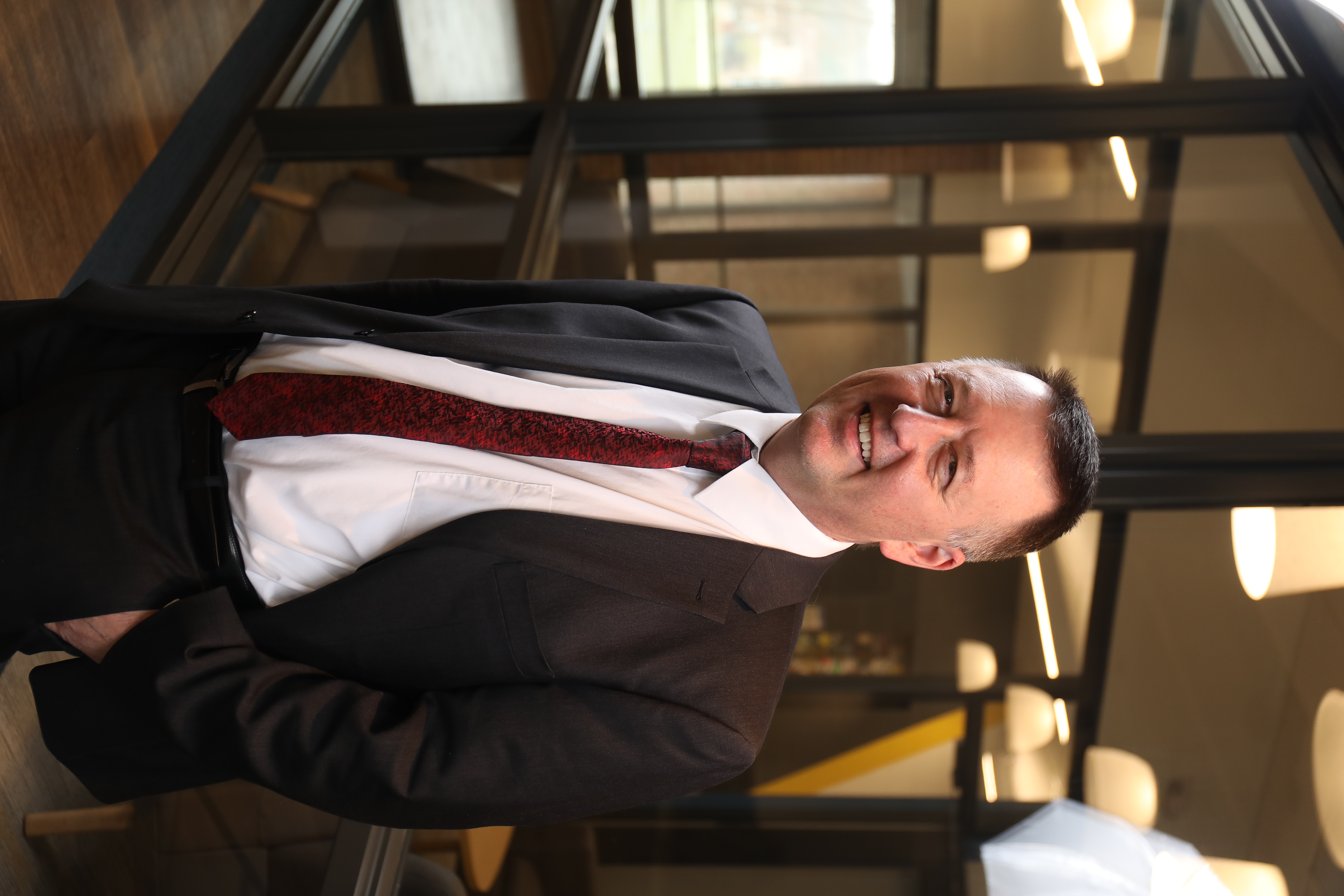 It is my pleasure to welcome you to North Central Michigan College.
Since 1958, North Central has been opening the door to academic success for learners by offering two-year associate degrees in the arts and sciences that are transferable to upper division colleges and universities. In addition, North Central has paved the path to better-paying careers through its applied science programs and certificates in business, education, health science, public safety, information technology and manufacturing. Equally important, North Central provides the opportunity for residents to advance their skills, switch careers or just get more from life through higher education.
As a pell-eligible, first-generation college student myself, I appreciate the importance of the work that we do here at North Central. Choosing to go to college is a life-changing decision. Your college years will prepare you for meaningful employment, and most importantly, for the future. It's never been more important to continue your education.  I encourage you to consider North Central Michigan College for all of the benefits of a great college, close to home.
North Central is located in Petoskey near the shores of scenic Little Traverse Bay. In addition to our classroom buildings, we have a residence hall, a gym with three regulation-size basketball courts, a running track and fitness center, cafeteria and grill, a 195-acre natural area and a beautiful sculpture garden. We also offer exceptional educational opportunities at our learning centers in Cheboygan and Gaylord.
Please come by and visit us. We can help you take the next steps to your future. Whether you are interested in a degree program or want to learn workforce skills to help you get a better job, we are here for you. I am confident that North Central will provide you with everything you need to achieve your educational goals.
Welcome to North Central!

David Roland Finley, Ph.D.
Disclaimer
It is the responsibility of each student to be aware of and understand College regulations as published. North Central Michigan College reserves the right to make changes in its programs, policies, rules, regulations, procedures, fees and staffing through the appropriate processes. Every effort will be made to give as much advance notice as possible to affected parties.
North Central Michigan College reserves the right to modify or eliminate programs that are described in the curriculum guide. In the event such an action is taken, students affected will be advised by the College of the options available to them to complete their degrees. Every reasonable effort will be made to permit students to complete these programs or similar programs.
The College reserves the right to limit enrollments and to change requirements for enrollment in both programs and courses as necessary. When enrollment limitations are imposed, every reasonable effort will be made to provide alternatives for students affected.
Notice of Non-Discrimination Policy
North Central Michigan College (NCMC) follows an open-door policy of admitting (a) high school graduates/GED holders; (b) non-high school graduates 18 years or older; (c) high school students under Michigan dual enrollment guidelines.
It is the policy of NCMC to ensure that all employees and students are aware of its commitment to both equal opportunity employment and equal opportunity and treatment of all persons.
It is the policy of NCMC to offer admissions, housing, employment, campus activities and financial aid without regard to race, color, national origin, religion, sex, sexual orientation, age, height, weight, marital status or familial status or disability protected by relevant law.
NCMC complies with Executive Order 11246, Titles VI and VII of the Civil Rights Act of 1964, as amended, Title II of the Americans With Disabilities Act of 1990 (ADA), as amended, Title IX of the Educational Amendments of 1972, as amended, Section 503 and 504 of the Rehabilitation Act of 1973, as amended, The Age Discrimination Act of 1975, as amended and all implementing regulations, the Age Discrimination in Employment Act of 1967 and all State of Michigan statutes prohibiting discrimination.
Any person who believes that he/she has been discriminated against by NCMC or any of its departments or personnel in violation of this policy should immediately file a Complaint with the Vice President of Finance & Facilities and request a copy of the NCMC Discrimination Grievance Procedures which provide for the prompt and equitable resolution of complaints alleging discrimination prohibited by federal, state and local statutes and ordinances. The Discrimination Grievance Procedures are also available on the NCMC website: www.ncmich.edu.
Questions concerning the NCMC non-discriminatory policy may be directed to the NCMC Vice President of Finance & Facilities, 1515 Howard St., Petoskey, Michigan 49770; Telephone: (231) 348-6603.
Questions regarding Title IX should be directed to the NCMC Vice President of Student Affairs, 1515 Howard St., Petoskey, Michigan 49770; Telephone: 231-348-6618; Email:  TitleIXCoordinator@ncmich.edu.
Inquiries by disabled students regarding academic support services should be directed to the Director of Learning Support Services as the same address as above or call (231) 348-6817.
The Board of Trustees delegates the development and adherence to the "Discrimination Grievance Procedures" to the President.
Revised 10/14; Title IX contact information updated 10/15
Quick Resource Guide
Petoskey Campus: (231) 348-6600
Cheboygan: (231) 597-0322
Gaylord: (989) 705-3775
---